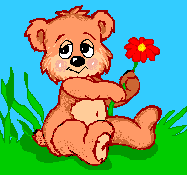 ..........For Sweet Sara..........

Something deep in your eyes
Cries out forever.
You are a fluttering butterfly.
Let me be your sunny weather.


Soar on my breeze,
Let me take you to new heights.
Sweet butterfly, please,
Be the moonlight of my midnights.
Shine your light across the land.
Let it feel the graceful touch of your hand.
You've made my soul shine once again.
Let us live this lifetime wrapped in romance without end.




Don't go yet, here are a few more poems I wrote for my baby, my sweet Sara.